Professional Website for Airbnb Listing - Unlimit
Your Vacation Rental Business
Within This Package You Will Receive:
WordPress website based on
a ready-made template
Ready-made template allow you to quickly set up your Airbnb website without starting from scratch, saving you valuable time and effort
Our templates have been tested a lot and shaped based on what our clients like. They include all the features you need and offer maximum flexibility.
Since we have streamlined our processes, we are able to offer affordable prices without compromising on quality. We are also open to making minor adjustments according to your preferences.
Unique
Data transfer from
your Airbnb
Our team fast and accurately transfer the relevant data from your Airbnb listings, including text, options, and photos (for up to 10 listings).
In keeping with robust security measures, we do not request any sensitive information like guest details, financial records, and operational data during transfer.
We ensure a smooth transition from Airbnb to your WordPress website, handling the data transfer expertly. Our service streamlines processes and enhances operational efficiency through integration with new tools.
One week of free website maintenance
During the initial week after your website goes live, we are pleased to offer you a complimentary maintenance service.
This service is provided by our experienced web development team, dedicated to ensuring the optimal performance and functionality of your website.
Throughout this one-week period, we will be monitoring your website to identify and address any potential technical issues that may arise. Our team will resolve glitches or bugs that may affect the website's performance.
From 3,650 $3,175 /website
-13% OFF. Hurry up! Limited time offer
Save Your Time - Get in Touch Now
Chat with our Consultants!
We Work with Top Vacation Rental Companies
Our 10 years of experience working with OTA leaders empowers us to deliver solutions that are finely tuned to meet the unique demands and challenges of the vacation rental market
Websites for Airbnb Listing We Create
We can give you access to the admin panel so that you can personally verify that everything is working properly.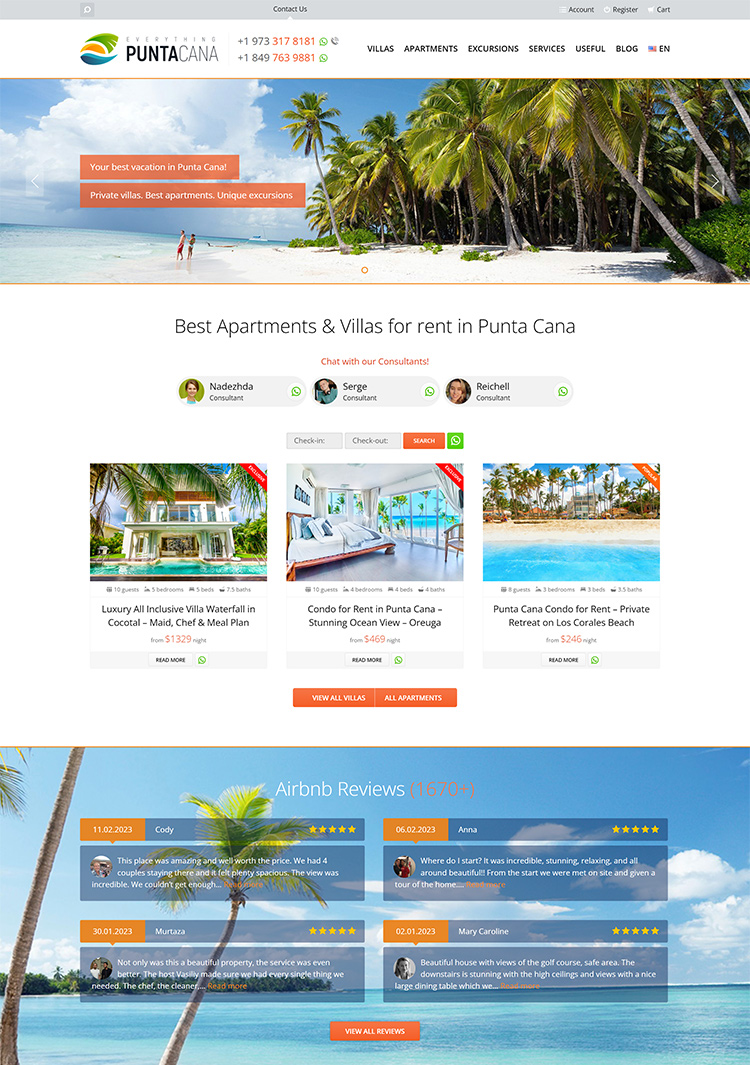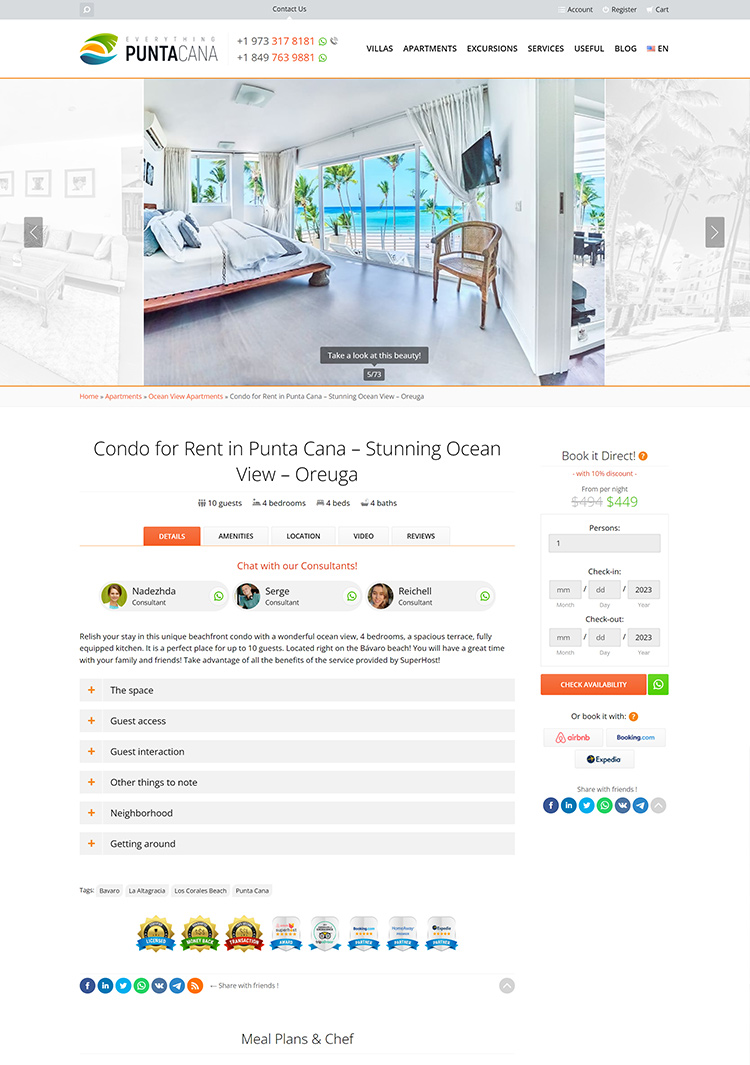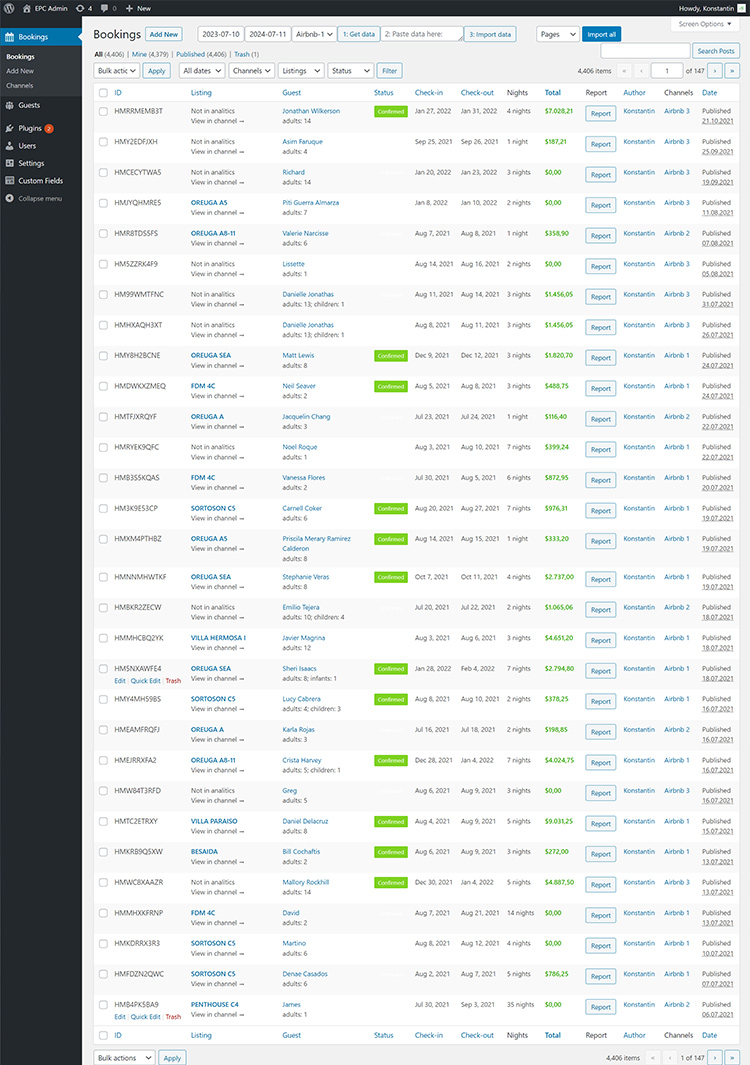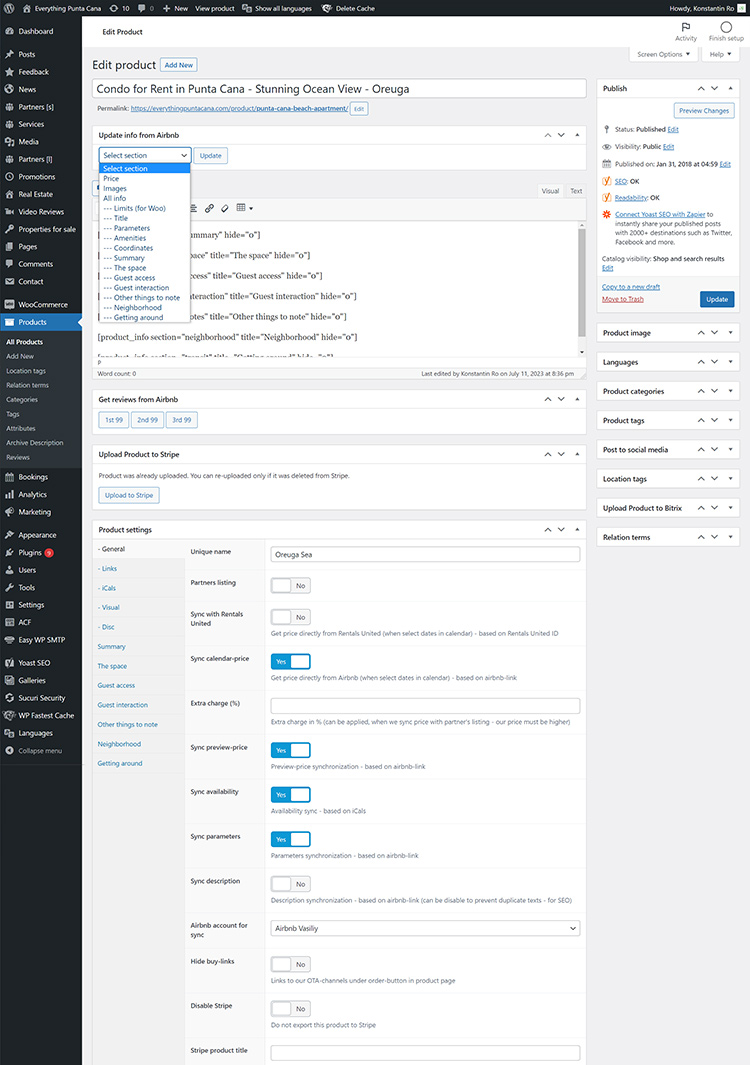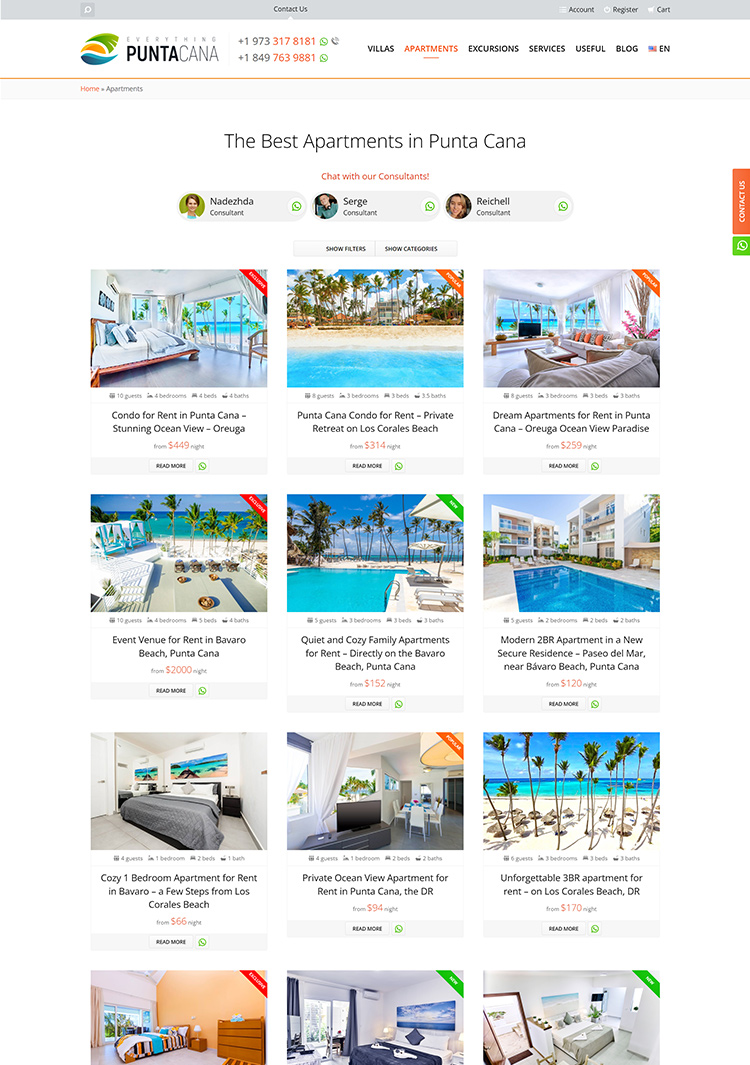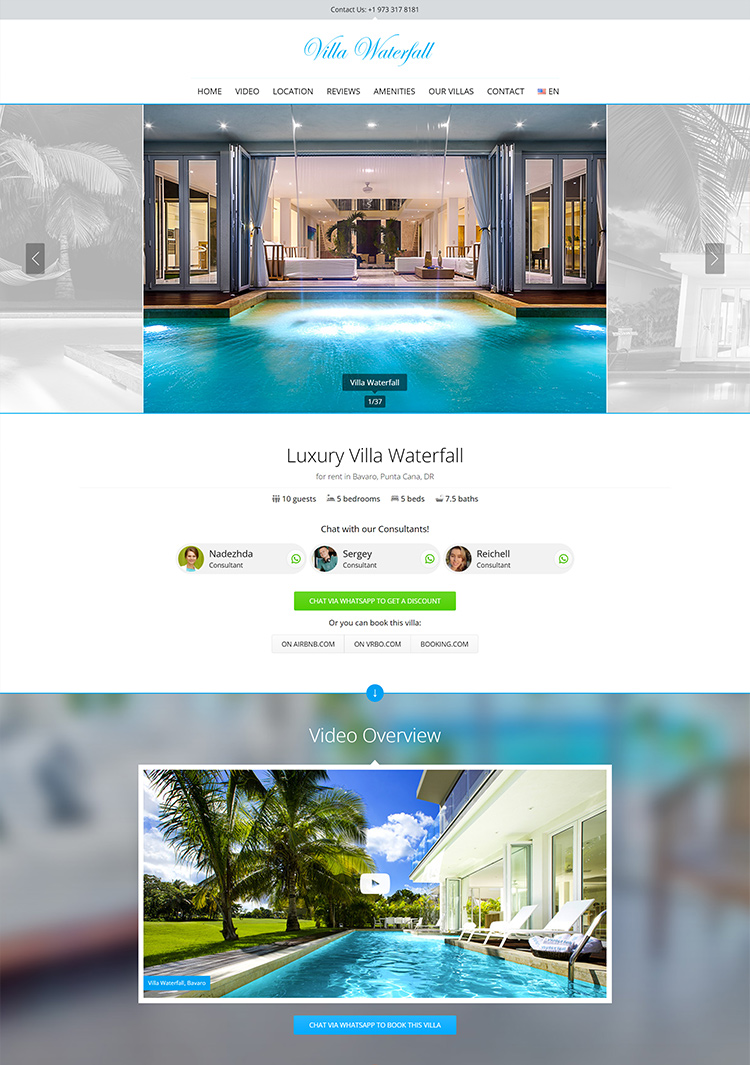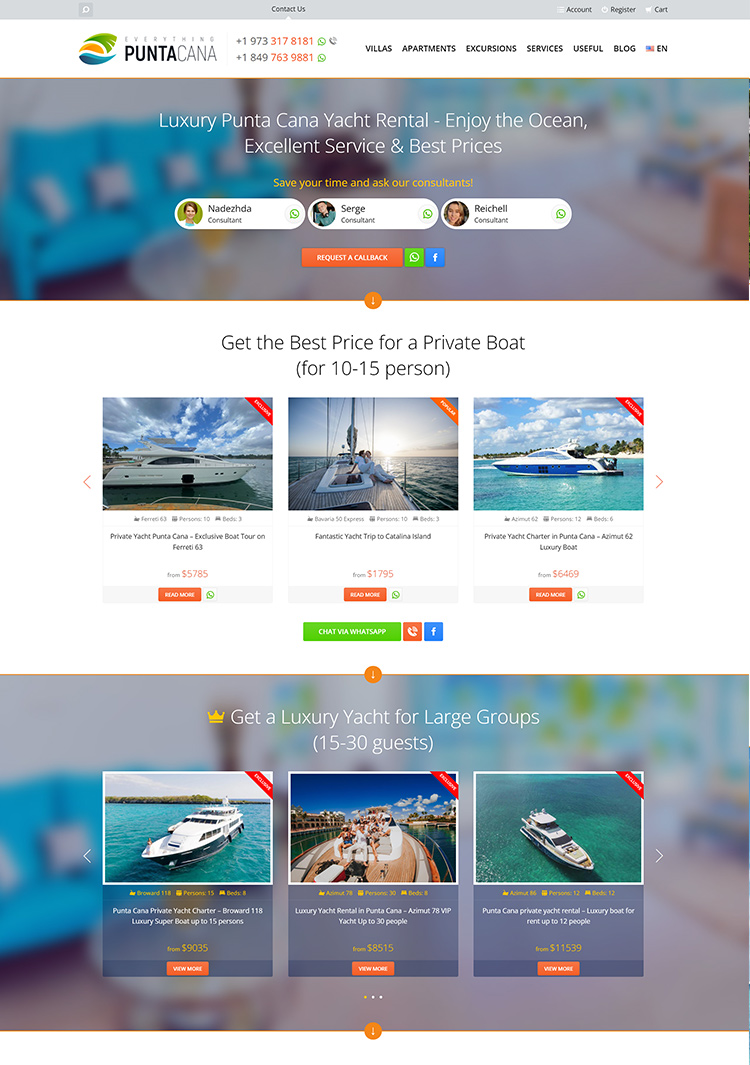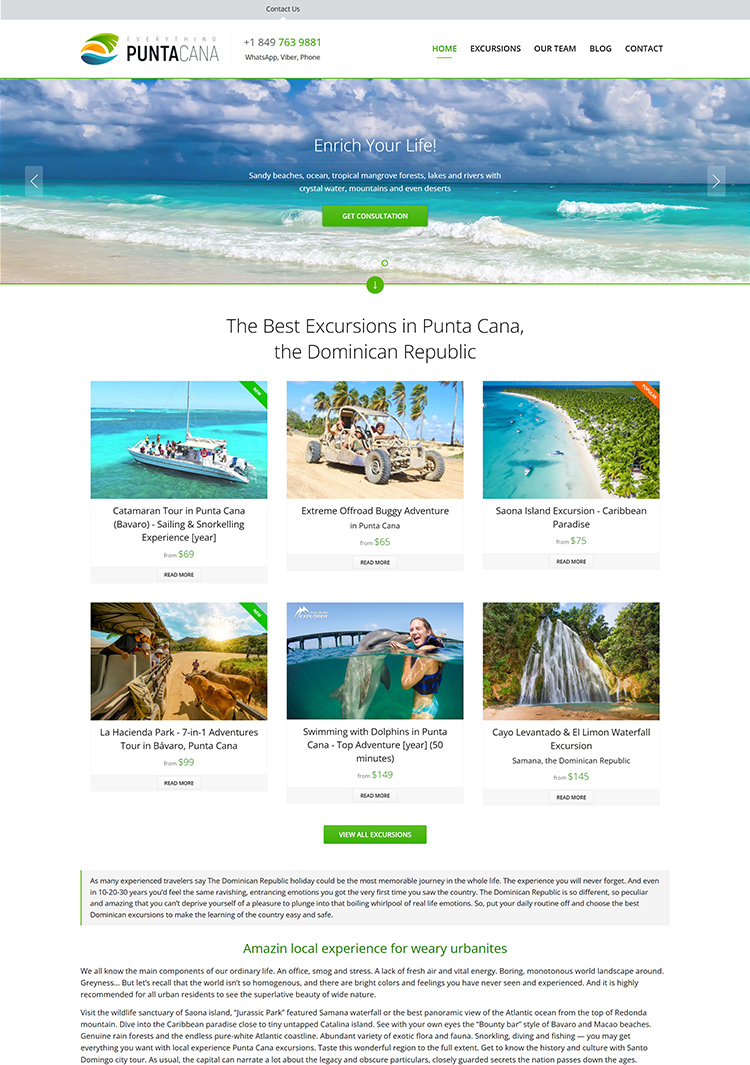 How Do We Work
We offer full-service web development for vacation rental websites, providing reliable solutions and technical support to keep your business running smoothly
 Meeting & Goal Setting
 Roadmap, Wireframe & Agreement
 Design Creation & Its Approval
 Development & Content Creation
 Testing & Launch, Full Payment
 Support & Maintenance
Get Your Perfect Airbnb Website Today!
Please feel free to contact us with any questions or for clarification regarding our services, pricing, or any other aspect. We're ready to provide all the information you need!