Wordpress Website with Airbnb Integration -
Get Your Own Airbnb
You will get from us:
Professional vacation rental
Wordpress website
You will get a SEO-friendly Wordpress website with a responsive design based on one of our ready-made templates.
You can choose a website design theme that aligns with your brand identity and the aesthetic you wish to achieve.
The templates will be a solid foundation for your website's design and functionality.
Unique
Data transfer from
your Airbnb
The highlight of this package is the seamless integration between WordPress and Airbnb.
This integration lets you synchronize your property listings, availability, and pricing between the Airbnb platform and your WordPress website.
We will transfer text descriptions, options, photos, prices (up to 30 listings).
Unique
Synchronization with your
Airbnb listings
Our service includes synchronizing the data of your Airbnb (price, availability, text) with your website.
The synchronization ensures that the information on your website stays updated and aligned with your Airbnb listing.
This provides a seamless experience for your guests and minimizes the risk of discrepancies.
From 6,945 $6,250 /website
-10% OFF. Hurry up! Limited time offer
Get in Touch & Save Your Time!
Chat with our Consultants!
Examples of Our Works
We can give you access to the admin panel so that you can personally verify that everything is working properly.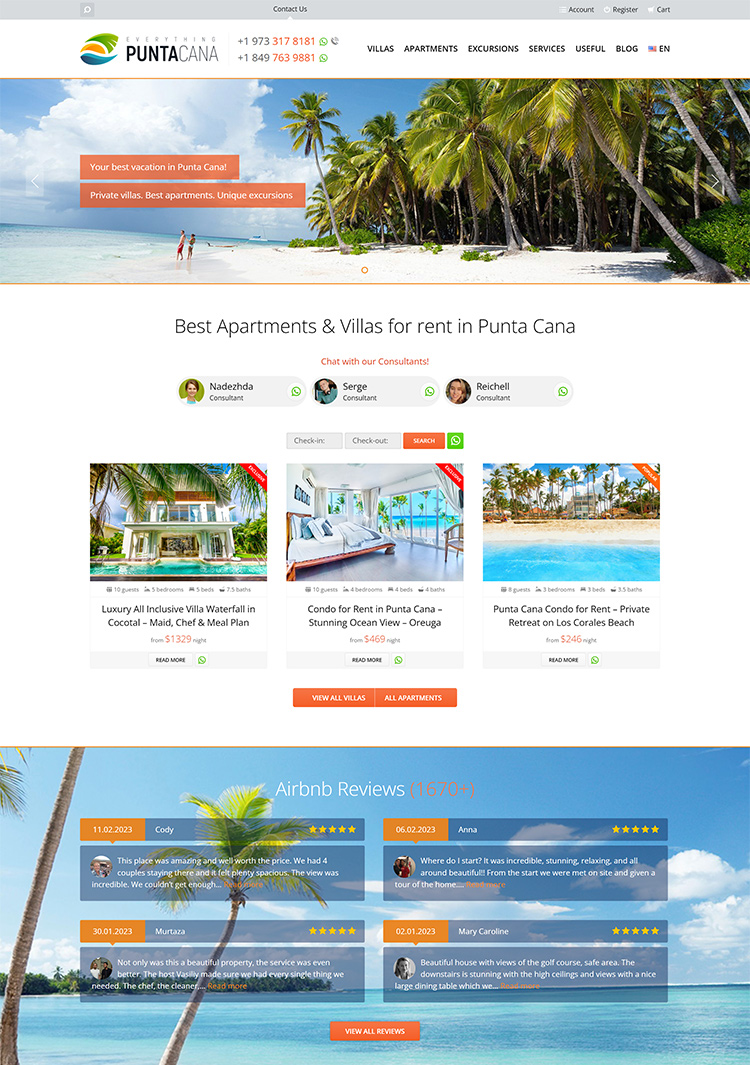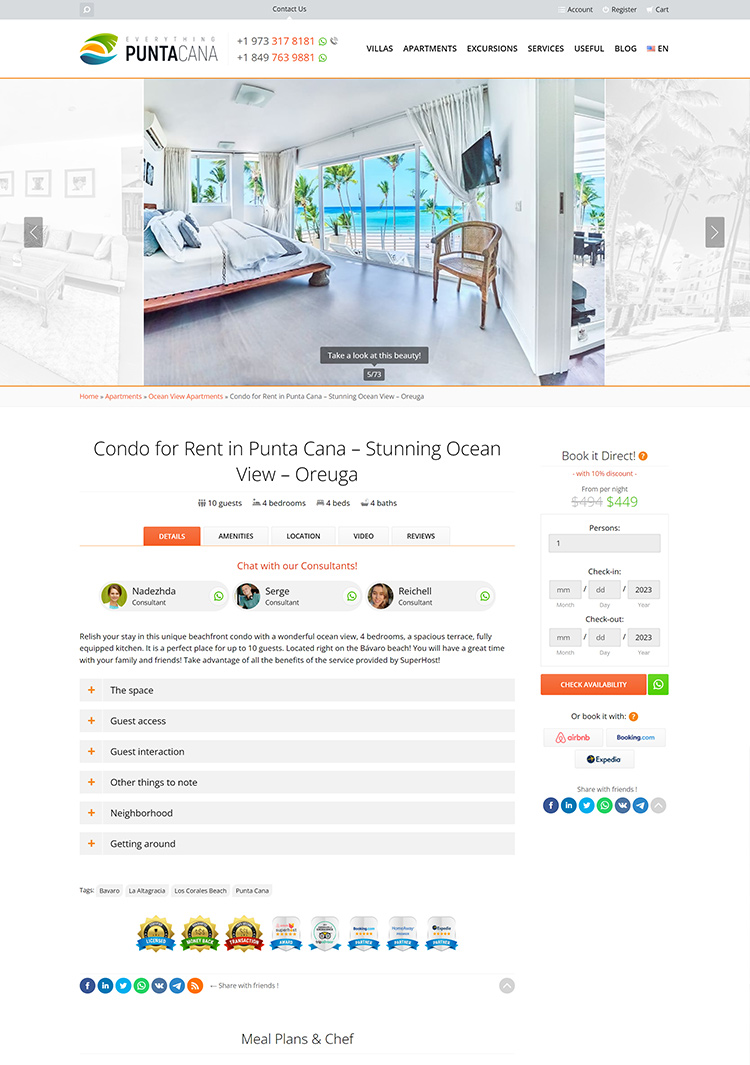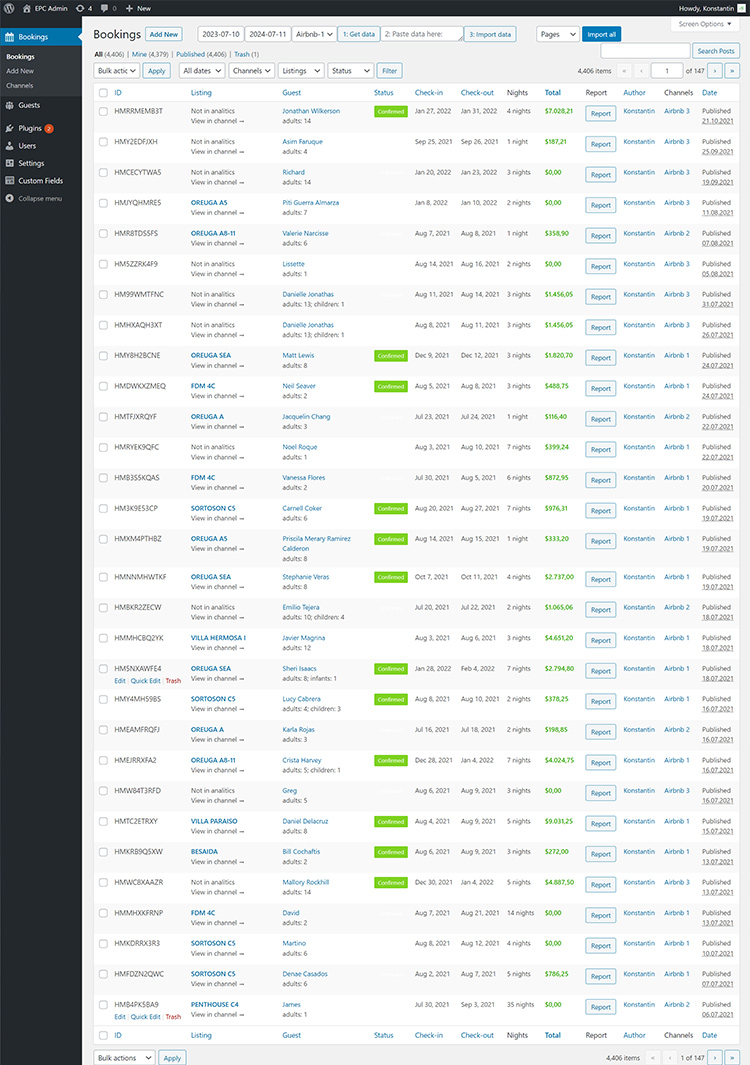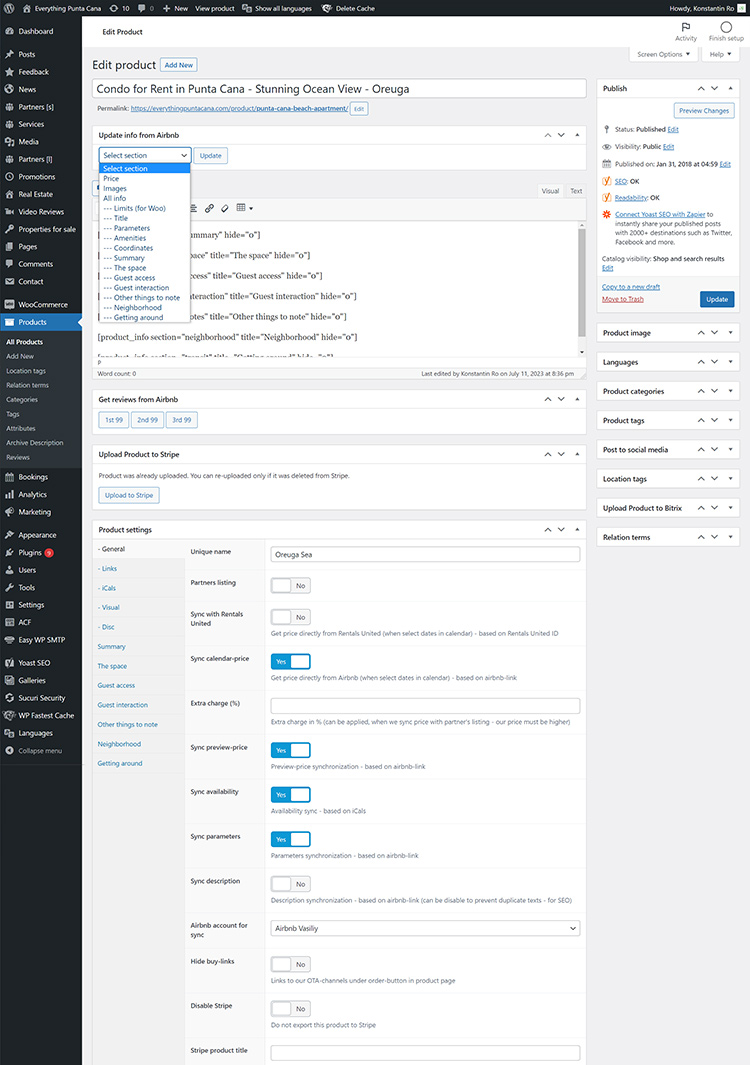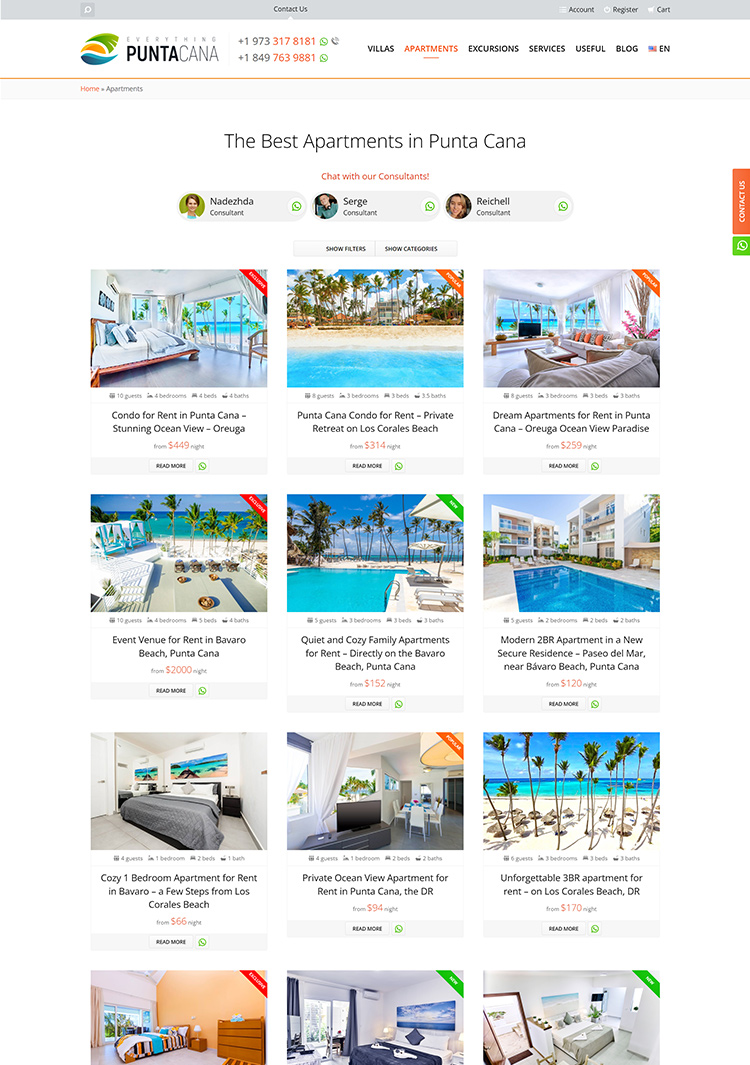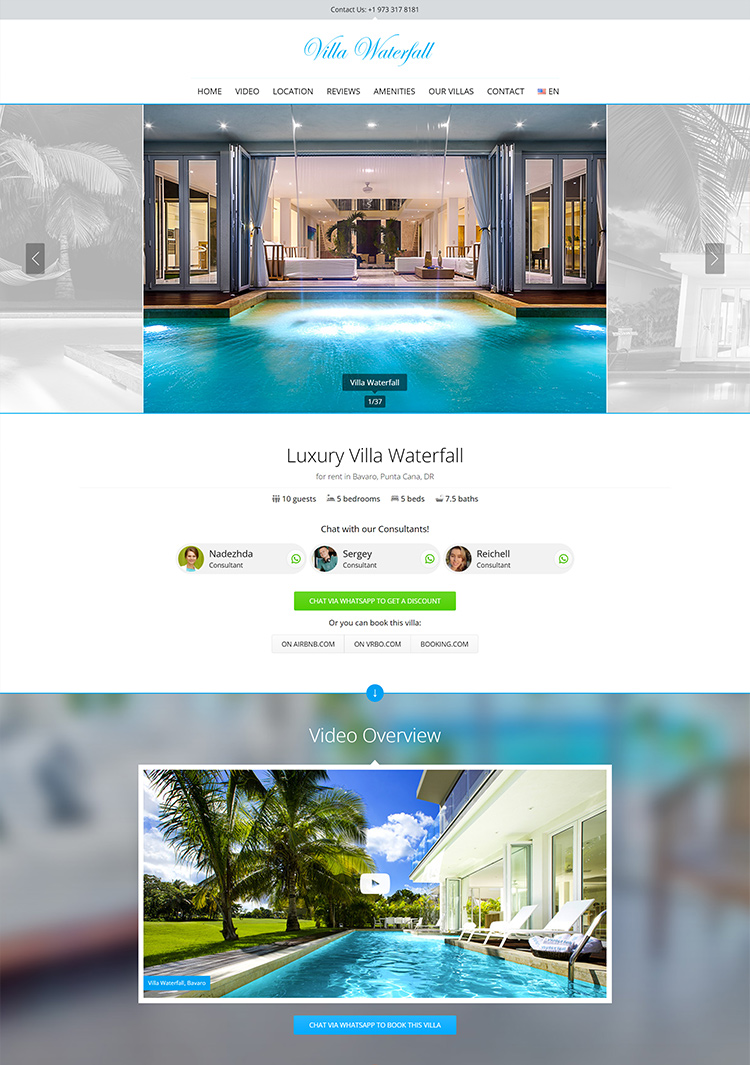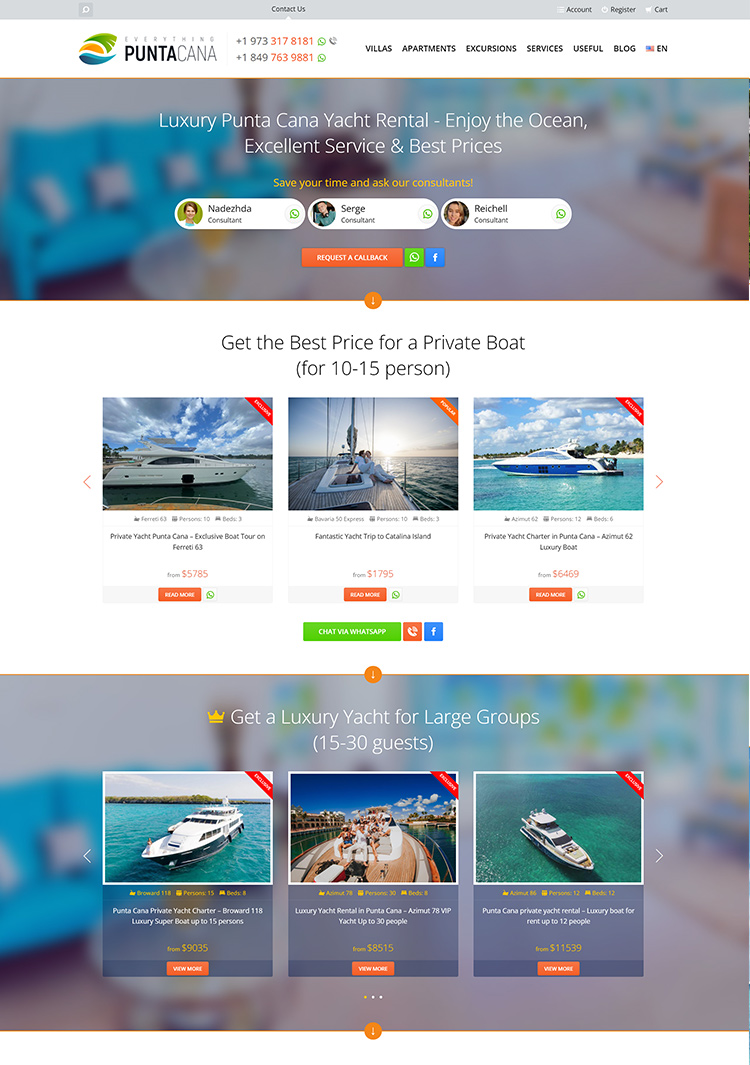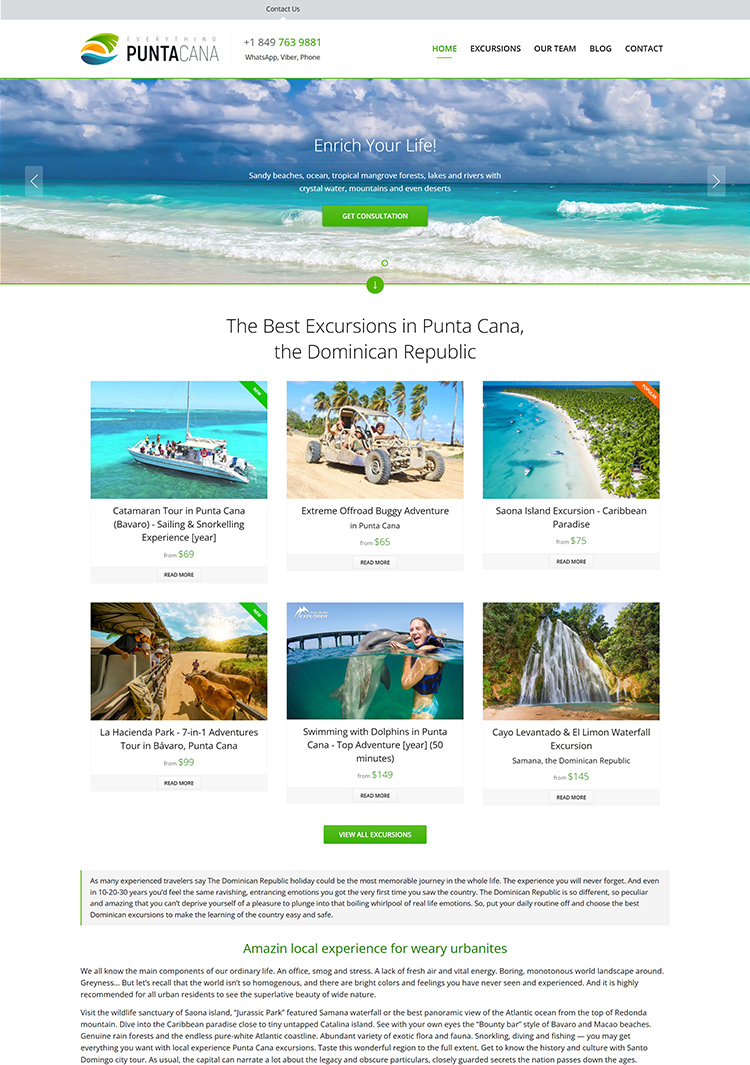 How Do We Work
We specialize in providing comprehensive WordPress Airbnb integration services tailored specifically for vacation rentals, short-term rentals, real estate, e-commerce, and more.
 Meeting & Goal Setting
 Roadmap, Wireframe & Agreement
 Design Creation & Its Approval
 Development & Content Creation
 Testing & Launch, Full Payment
 Support & Maintenance
Take Charge of Your Airbnb Now!
If you have any questions or need further clarification about our services, pricing, or any other aspect – feel free to contact us! We are always happy to hear from you!